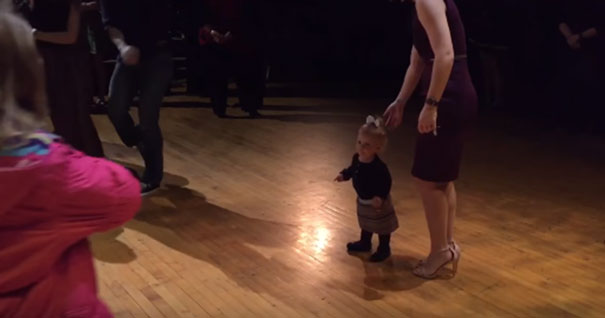 What melts your heart is the smile she wears and the laugh that leaves her mouth. She obviously enjoyed the music and her little dance. When her mom tried to pull her back, she did not have it! She left her grasp and continued to dance.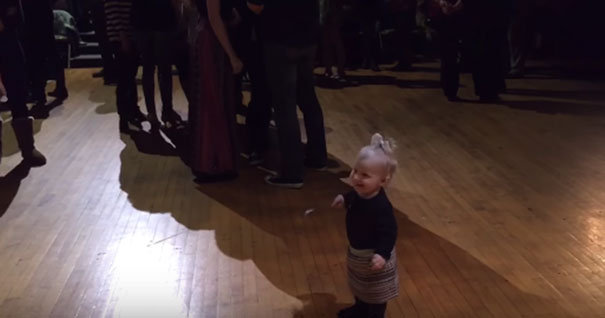 At the end of the video, she claps for herself and yells, "Yay!" The people around her join along in the celebration. She's all smiles and we don't blame her — she has a ball of a time!
If you want to watch this cute video, here's it is!