As she stood in line, she heard two middle-aged women talking about her. They were making nasty comments about Dianne's hair and weight. "She's a whale. Oh, the whale needs to eat," Dianne recalls. What these women didn't know, was that Dianne was working hard at maintaining a healthy lifestyle, having already lost 177 pounds. Instead of telling them off however, Dianne quietly sobbed. When it was her turn to order, she did something truly amazing.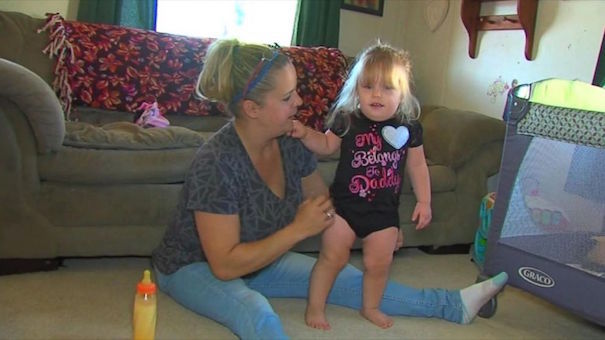 Credit: WXYZ 
Instead of merely ordering her coffee and donuts, she offered to pay for the two ladies' coffees. She received her order, paid for the goods and returned back to her car where she cried for at least 15 minutes. The women, completely speechless, finished their coffee and were said to never return to the coffee and donut chain again.
When interviewed for her courageous act, Dianne says that – if given the chance to see the women again – she would buy them each a second cup of coffee and explained to them how the comments affected her and inform them of her weight loss progress and lifestyle change.
Hopefully, these bullies—
as well as others who hear this story—
are inspired to be more kind to others and to do the right thing. Hats off to you, Dianne Hoffmeyer.
If you've enjoyed this article, don't forget to share it with your family and friends.