(Video At Bottom Of Article)
They carefully wrapped up a gift in brightly coloured wrapping paper topped with a humongous red bow. As they handed the square-shaped gift to Peter, they could see him start to tear up as he noticed that something inside the box was moving. This would be a Christmas Peter would never forget.
As he slowly unwrapped the gift, the cutest little face peered up at him and it was like love at first sight. Inside, a tiny beagle puppy named Willa—
who received her name because of her undeniable will to live. Immediately, Peter picked up Willa and began kissing her as the tears streamed down his face.
And in a stunning turn of events, Willa's love for Peter was almost instant, as she began kissing and biting on his ear. "The puppy has already changed Peter's life, it has made him happy after a very difficult three years," Dena, Peter's mother said. "I knew the beagle was the missing void."
Peter joined the Marine Corps on his 18th birthday and served for almost six years. He spent a considerable amount of time in Afghanistan—
a sincerely dangerous place. Dena believes that not only did his time in Afghanistan change Peter, but also one specific incident that Peter experienced. His unit witnessed a tragic event of a bomb-detecting dog and his handler being killed by a roadside bomb.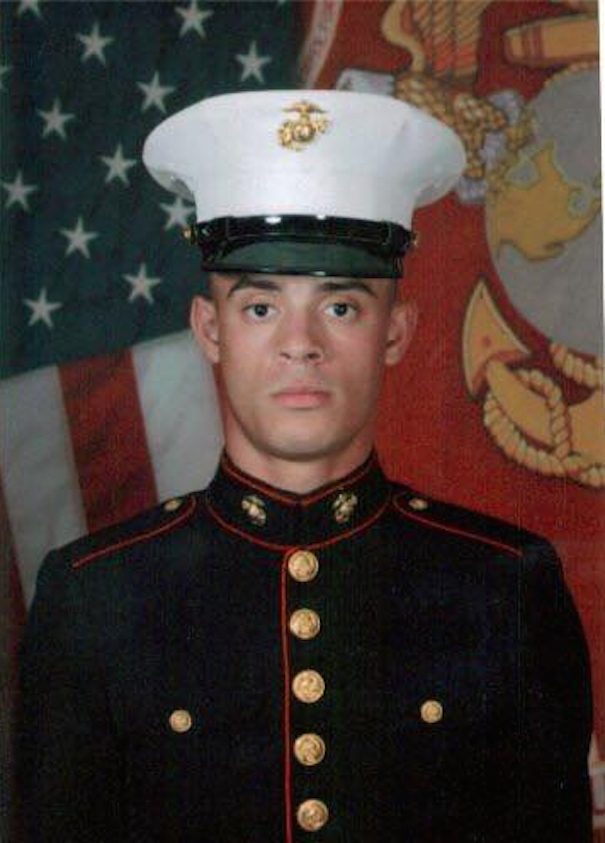 "He doesn't really sleep because when he does, he has nightmares about it all," said his mom. "He is very emotional about his country and always says he feels he should've done more. He doesn't like speaking about any of it."
But since Willa entered his life, he has been working hard on his recovery while receiving endless amount of love and joy from his tiny canine friend. It goes without saying that animals really are the greatest gifts and make the most wonderful companions.
Watch the video below. If you've enjoyed this article, remember to share it with your family and friends.
This video cannot be viewed on our website because you have not given us consent to use the required cookie(s).
If you would like to review your consent option, click here
You can still watch this video by following the link below, which will take you to an external website.