Khoudia offers this advice, "If you're lucky enough to be different, don't ever change."
Bullies did everything they could to tear her down. "They nicknamed me darky, daughter of the night."
She's so stunning. it's hard to imagine she was ever bullied.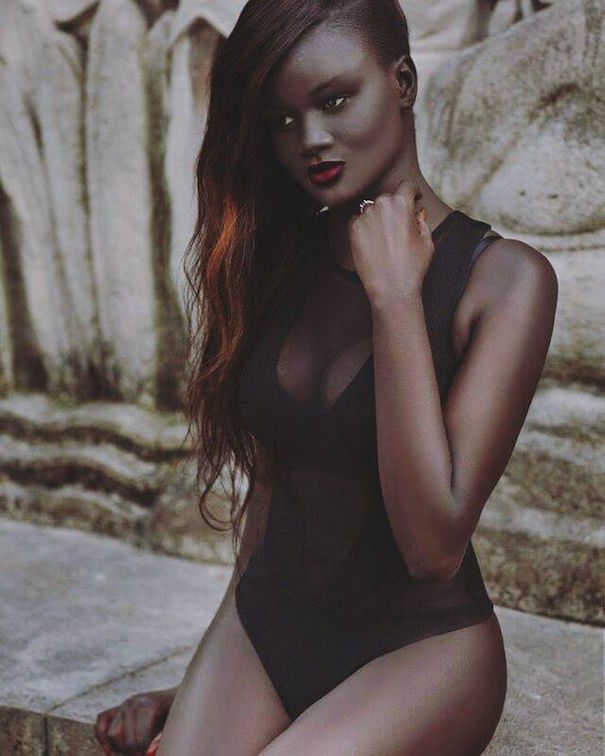 But, bullies like to target people who appear to be different.
Khoudia has some important advice for all females: "The message I have for my sisters is that how you look doesn't matter, as long as you feel beautiful inside."
Khoudia started modeling two years ago when she was just 17. She's already a popular model, best known for her beautiful skin.
"One of my goals is to make all my dark-skinned sisters out there laugh at those with their 'beauty standards'",  she says.
We hope Khoudia stays in the modeling industry for a long time, and that she continues to be an inspiration to girls everywhere.
Remember, embrace what makes you different – it's also what makes you beautiful!
Source: BoredPanda